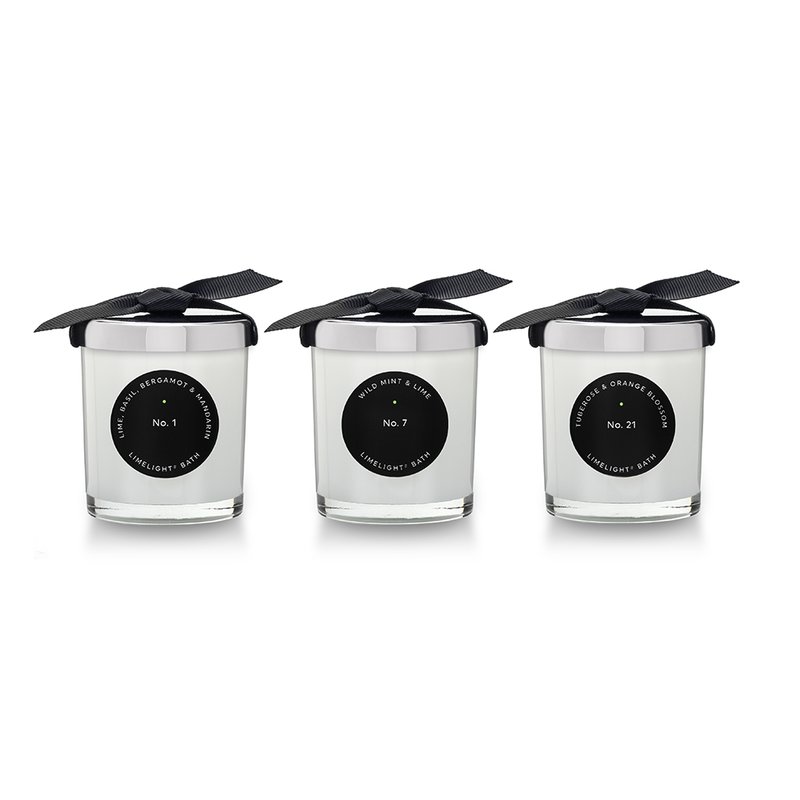 Fragrance in your home adds depth and character and allows you to give each space a different feel. L
ike music, make sure you choose the right fragrance for the room, mood and event. Candles are great not just because of their gorgeous scent and flickering light, they evoke memories and transport you to faraway places.  
We are delighted to have been a finalist in the 2018 Bath Life Awards Our candles have featured in
Notebook Magazine
, 
The Bath Magazine & Bath Life Magazine 
and won best chalet in 2019 at
Bath's award-winning Christmas Market. 
Reed Diffusers offer an excellent alternative where candles are not practical and give a fabulous all round luxurious scent throw. O
ur Limelight® reed diffusers are beautiful and come in a range of scents. We use the highest quality fragrances (loaded at the highest amount) in our carrier base which has a very low evaporation rate so our reed diffusers last ages. The reed diffuser carrier base oil is non-toxic, from a renewable source. 
Our candles are more expensive to make than a paraffin candle as they require a greater fragrance load and our Limelight® candles are all hand-made, with a fragrance load of 10%, amongst the highest you'll find in the industry, giving you the very best hot scent throw. 
We pay the greatest attention to each little detail. All of our candles come with silver lids (these are solid stainless steel with a mirror finish) and our reed diffusers come with silver-plated collars. Everything is  exquisitely wrapped in layered tissue and boxed in heavy black boxes with black grosgrain ribbon.  
We don't think you will go back once you have tried one of our candles. 
Plus there's the added bonus that if you turn the lights off in the evening, you will sleep better too. 
Just please don't take our candles to bed
…
For advice on candle care and safety, including the CLP Labelling and Packaging Regulations, please see our page
Candle Care and Safety
. 
For our Privacy Policy - please refer to the 'Contact Us' section of our website.